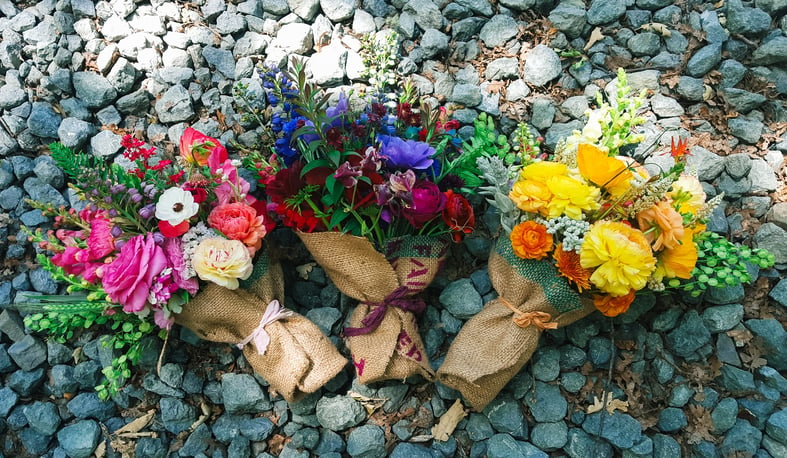 Why buy slow flowers and what does that mean?
Slow flowers is a term to describe flowers that have been grown locally, seasonally and sustainably. When you buy slow flowers you are:
*supporting a local farmer and their family
*helping reduce carbon emissions by not supporting the refrigerated shipping of fresh flowers across the world
*not exposing your family to dangerous chemicals and pesticides
*getting the freshest flowers possible. My flowers are picked fresh for delivery!
Prices:
Mason Jar Bouquet: $25 plus tax
Small paper-wrapped Bouquet: $30 plus tax
Medium paper-wrapped Bouquet: $50 plus tax
Large paper wrapped Bouquet: $75 plus tax
Centerpiece arrangements: inquire for pricing
Add Ons:
Vase + optional gift tag: $10.00
Gift wrapped: burlap + silk rIbbon + optional Gift tag $5.00
Delivery: $10.00 to Garberville or Redway (extra for outside the area)
Lots of other custom options available, please inquire!
Bouquets are designer's choice with the best flowers currently in season, but please let me know if you have a color preference
Flowers are picked to order, please give advanced notice
You can also find my flowers at:
Chautauqua Natural Foods in Garberville
The Garberville Farmer's Market
Fridays 11-3 in the town square